Caveat: This blog was written at 09:00 BST on 22/09/21, all data (unless stated) has been collated around this time.
Rüdiger and Benrahma were the only players to go up in price overnight and there were price-falls for Neves, Torres, S. Long, Havertz, A. Barnes and Young. Rüdiger has played every minute for Chelsea so far in the league, keeping four clean sheets and he is rated at 99% probability to start against Man. City in gameweek six as per our Predicted Lineups feature, the joint-highest in the team.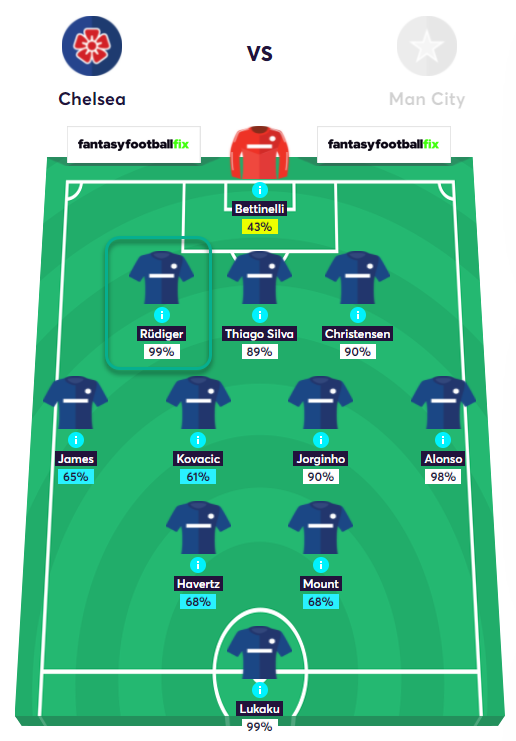 Dennis (102%), Lukaku (102%) and Van Dijk (96%) are the players most likely to go up in price tonight based on current transfer traffic (progress/hour). 

H. Barnes (-100%), Firmino (-100%) and C. Wilson (-102%) are some of the players most likely to drop in price overnight but this projection updates throughout the day depending on transfer traffic.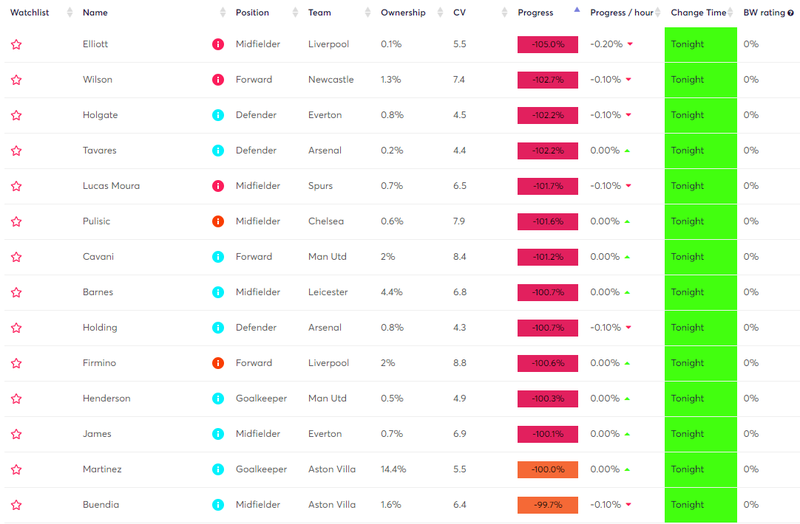 Other players to keep an eye on today (position | name, price | progress | progress / hour):

Rising:

F | Ronaldo, 12.7 | 35% | 0.20%
M | Kovacic, 5.1 | 74% | 0.20%
F | Saint-Maximin, 6.7 | 27% | 0.20%

Falling:

D | Alexander-Arnold, 7.6 | -58% | -0.20%
F  | Richarlison, 7.5 | -64% | -0.20%
M  | Harrison, 5.8 | - 67% | -0.20%