FPL is nearly back! After watching Harry Kane put 7 goals past Albania & San Marino in less than 150 minutes of football, it's time for some competitive action again this weekend. There are a few injury rumours knocking around, so the moves we make with our precious transfers are more important than ever with 10 GW's in 40 days.
The big questions this week are:
Are West Ham fixture-proof?
Can we trust a Manchester City triple up?
Will Callum Wilson or Allan Saint-Maximin become options under Eddie Howe?
Is it time to say goodbye to Ivan Toney?
Is Tino Livramento over-performing?
Are West Ham fixture-proof?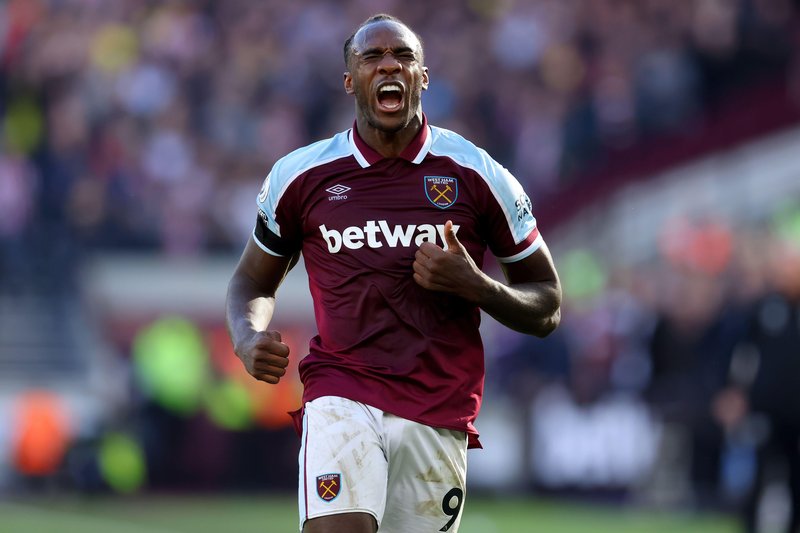 Will you be holding your West Ham assets through their difficult fixture run?
After 11 GW's West Ham sit in 3rd place after an impressive 3-2 home win over 2019/20 Premier League champions Liverpool. Despite the fine run that has seen the Hammers rise into the Champions League spots, can we trust West Ham assets to consistently pick up points in an incredibly tough run of games?
According to the Fixture Analyser, between GWs 12-17, West Ham has the toughest attacking difficulty, facing the likes of Manchester City and Chelsea, with challenging away games vs Wolves, Burnley, and Arsenal too.

West Ham Fixtures GWs 12-17 using the Fixture Analyser
Over 77% of the top 100k managers own at least one West Ham player currently. This is the ultimate form vs fixture debate, with City & Chelsea to come in the next 4 games which are sandwiched between games against tough defences in Wolves & Brighton. Should we be selling the likes of Antonio for £8m+ and investing in players with better fixtures?
West Ham have already beaten Leicester, Manchester United, Manchester City, Liverpool, and Tottenham so far this season (in all competitions), so there is an argument to be made that the Hammers can give anyone a game on their day. West Ham have faced so-called "top 6" opposition 3 times this season vs United, Spurs & Liverpool, picking up 6 points and accumulating an xG of 1.43. West Ham's xG average across the whole season per 90 is 1.71 and last season it was 1.35. So, it would appear that West Ham's levels remain high against all opposition this season. A small drop-off may occur, but nothing to warrant a fire sale of their assets. Therefore, I am going to say that West Ham being fixture-proof is a fact.
Can we trust a Manchester City triple up?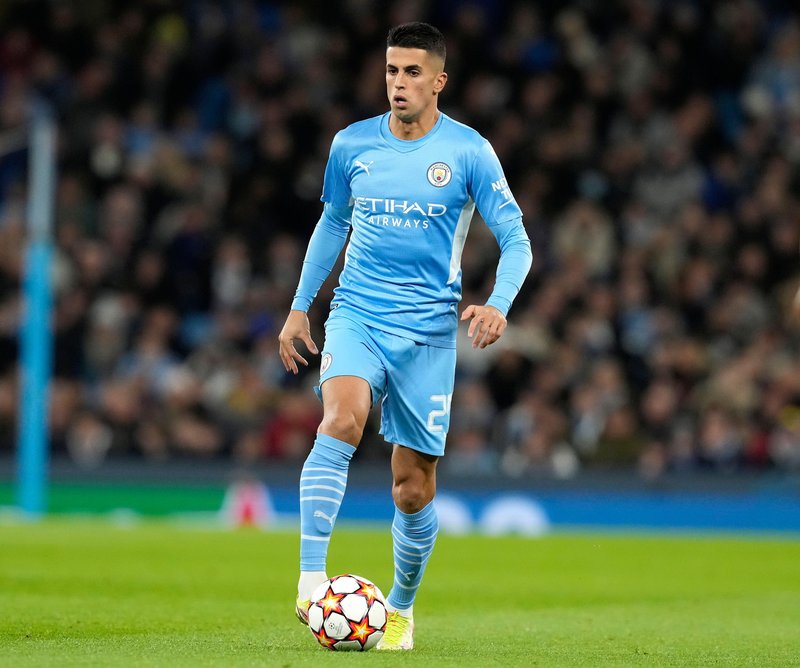 Cancelo is currently owned by 58% of the top 100k managers
As mentioned above, there are 10 GW's in 40 days coming up over the festive period and in that time Manchester City have the 3rd best run of games from an attacking perspective, and 5th best defensively according to our Fixture Analyser. Given that City currently sit 2nd in the league with the lowest xGC and 2nd best xG, now is surely the time to consider a triple up?
I thought that the best way to analyse this would be to look into the minutes of Manchester City's key players over the festive period last season, between the final international break of 2020 and the end of January 2021 where 13 Premier League games took place in around 70 days. In this run of 13 games, City propelled themselves from 13th to 1st with 10 wins, 2 draws, and 1 loss.
During this run of games last season, a key spine of Dias, Ederson, De Bruyne, Cancelo, Gundogan, Rodri, Sterling, and Stones played in 70% or more of City's minutes. Even though we love to throw around the narrative of "Pep-Roulette" in the FPL community, giving 8 players 70%+ of minutes over the festive period is quite useful to us as FPL managers. Given the size of City's squad, I did not expect more than 5 or 6 to have picked up so many minutes in that spell.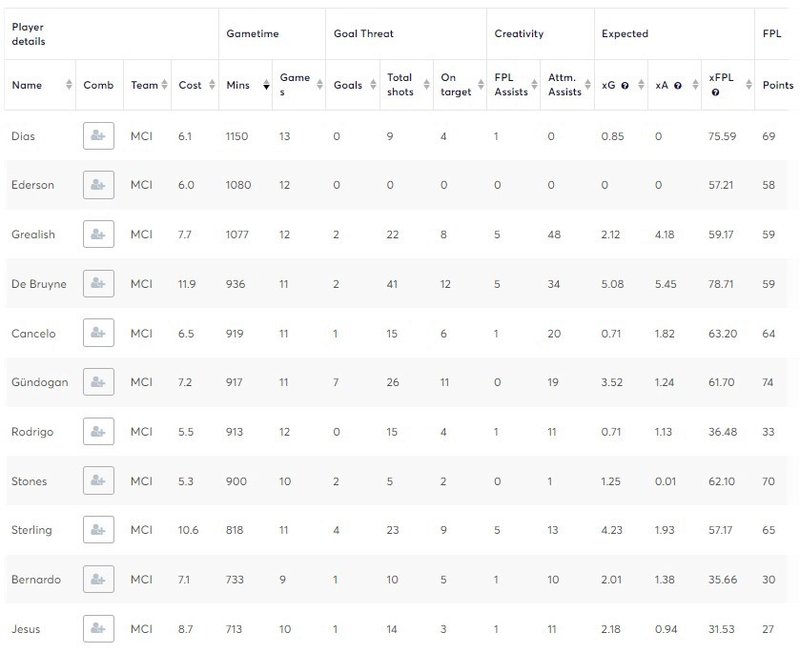 Manchester City's minutes GWs 9-21 in 2020/21 using Opta Stats Sandbox
If we analyse the trend of last season, where Pep & City steamrolled their way to a title over Christmas with a solid spine, the likes of Cancelo, Dias, Foden, Jesus, and Bernardo Silva are well worth investing in in the coming weeks. This is especially the case when we look at the FPL points that the City assets picked up per 90 over that time: Gundogan 7.26, Sterling 7.15, Stones 7, Cancelo 6.27 and Dias 5.4. If City can achieve anything close to those levels, then a triple up that gains you 18-20 points per GW over Christmas is essential. A fair number of minutes and a lot of points makes me favour the City triple up. Fact!
Will Callum Wilson or Allan Saint-Maximin become options under Eddie Howe?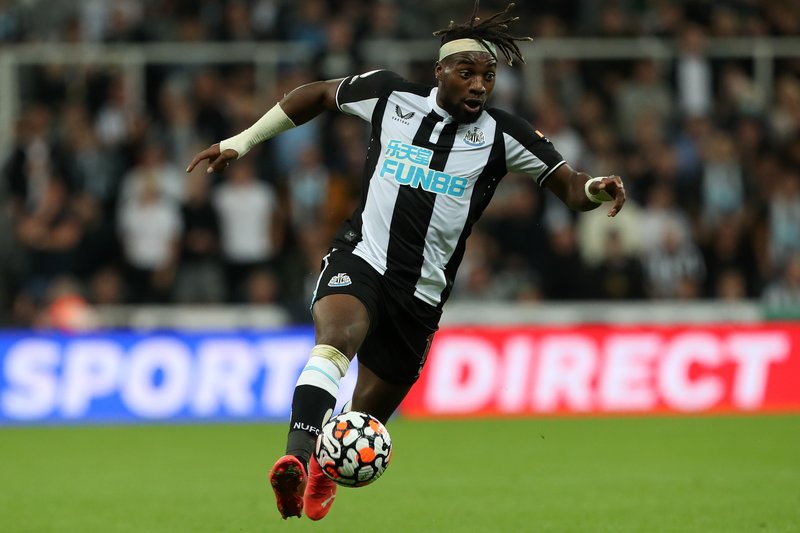 Will Saint-Maximin be an FPL option in the coming Gameweeks?
Newcastle currently sit in 19th place, 5 points from safety without a win in 11 games. Unsurprisingly, the Geordies' xG is very poor. They're currently 20th for the metric with a total of 8.99, one of only 5 sides with less than 1 xG per 90. During the international break, Eddie Howe has taken charge of Newcastle after the departure of Steve Bruce, promising to play free flowing, attacking football in order to stay in the division. This of course opens up the option of Callum Wilson and ASM once again, who are both kindly priced around the £7m mark.
Eddie Howe's Bournemouth side that remained in the Premier League for 5 seasons is widely regarded as an attacking side that scored a shedload of goals, but struggled to keep a clean sheet, which would play into the hands of our attacking talisman. I wanted to analyse whether that opinion is actually true by looking into the goals scored and xG of Bournemouth in their Premier League seasons.
Bournemouth's best goal scoring season in 2018/19 saw them finish in 14th. Despite having the most goals scored and highest xG of any side outside of the "Big 6", they conceded the 3rd most goals in the league with 70. Callum Wilson had a career defining season, getting a call up for England and scoring, whilst also scoring 14 and assisting 12 goals in just 30 Premier League matches. If Eddie Howe can get his main man playing anywhere close to that level then we have an absolute beast available to us!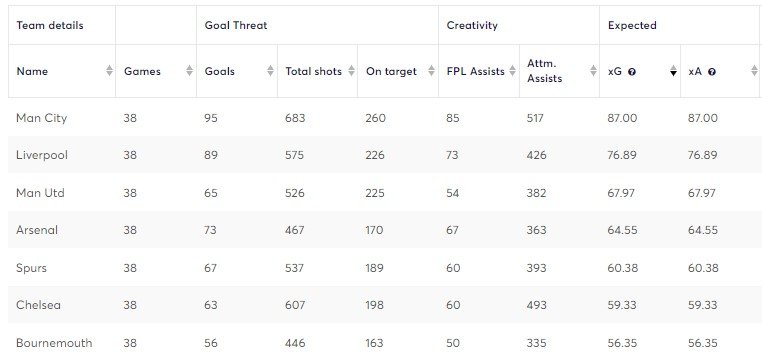 AFCB xG stats in 2018/19 using Opta Stats Sandbox
However, outside of the 2018/19 season, Bournemouth's attacking numbers were certainly not spectacular. In 2017/18 Bournemouth had the 9th most goals with the 13th best xG, and in 2019/20 Bournemouth were relegated with the 14th most goals and 16th highest xG. The Opta Stats Sandbox has data from the past 5 seasons, so if we look back even further Bournemouth had the 12th most goals in 2015/16 and 7th most goals in 2017/18.
On average, across his 5 seasons in charge of Bournemouth, Eddie Howe's side were about 10th in terms of goals scored, which is relatively solid. In that time, they scored 48 goals a season, significantly higher than the 42 that Newcastle have scored in their previous 5 Premier League campaigns.
Overall, I would say that it is fact that Wilson and ASM will become better options under Eddie Howe, but I'm not dying to bring them in ASAP.
Is it time to say goodbye to Ivan Toney?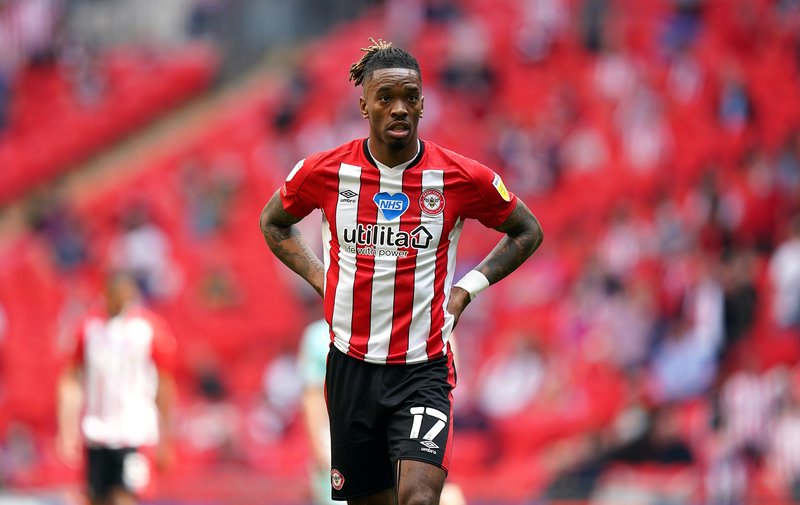 Is manager's patience running out with Ivan Toney?
11 games, 2 goals, 2 assists… what on earth is going on Ivan? I trusted you! The Brentford main man has been underwhelming so far. The worrying thing about Ivan Toney is that his underlying stats aren't much better than his 2 goals & 2 assists would suggest. His xG is 2.35, his xA is 2.67, and he is only just underperforming his xFPL of 43.43 with a total FPL points tally of 38.
One positive to note is that Ivan Toney is still playing every minute of every game, so at some points you'd expect goals to come his way for a side that have the 8th highest xG in the league. Similarly, he is still priced at just £6.7m, with many of us buying him at the £6.3-£6.5m mark. So, with very few strikers performing so far this season, sticking with the pack might not be the worst option. Ivan Toney is currently owned by 44.3% of the top 100k managers, 37.7% of the top 1k managers, and 23.4% of all FPL managers combined. Unless you believe that a player like Adam Armstrong, Callum Wilson, or Teemu Pukki are about to hit form, I would hold Toney for a few more games based on their kind fixture list, including Newcastle, Everton, Leeds, and Watford in the next 5 GW's.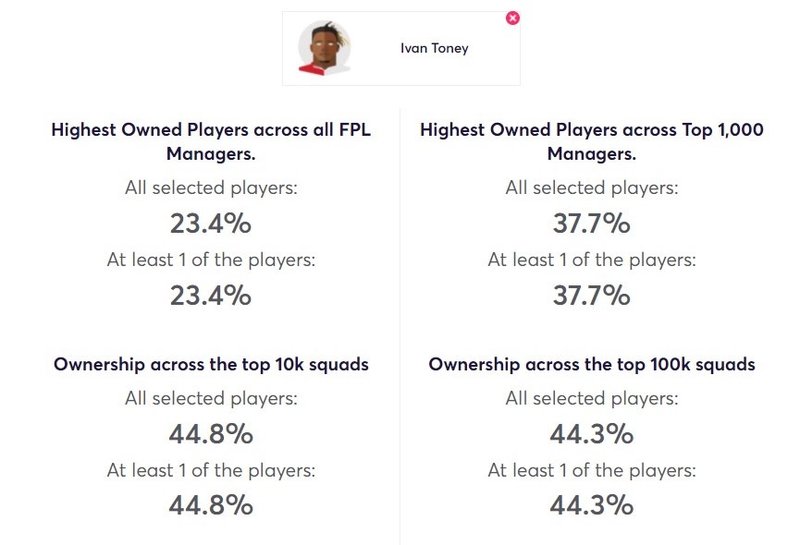 Ivan Toney ownership statistics using FPL Statistics
I personally am going to say that Ivan Toney is a hold… for now. So, it's fixtion that we have to say goodbye to the Bee's front man. However, this is very much personal preference, so if you think you've spotted a diamond in the rough elsewhere then you should take a punt!
Is Tino Livramento overperforming?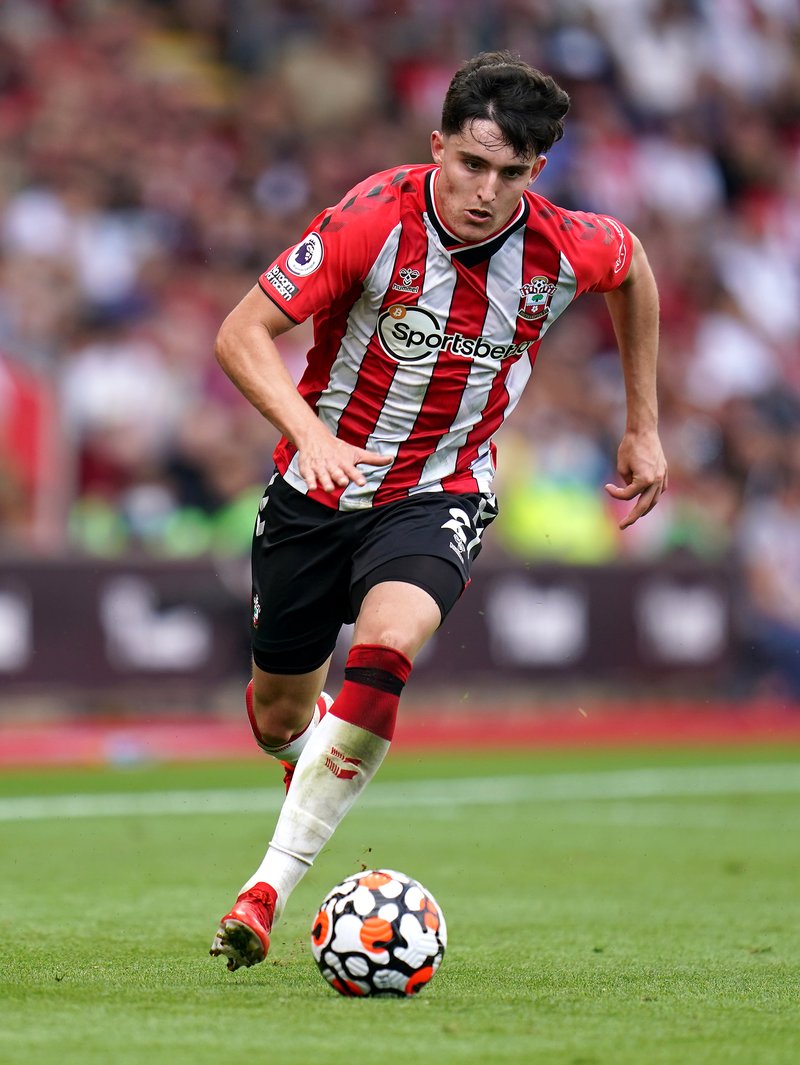 Livramento is currently owned by 79.5% of managers in the top 100k.
In the same way that John Lundstram burst onto the FPL scene in 2019/20, Tino Livramento who started at a price of £4.0m this season, is having a blinder so far! Livramento is currently the 8th highest scoring defender and the highest scoring defender priced less than £5m. For a player who most of us picked up at £4.0-4.2m he's an absolute bargain, but is he overperforming?
Based on his xFPL returns, the answer is no. The Southampton full-back has obtained 48 FPL points from an xFPL of 46.93. He has 1 goal with an xG of 0.58 and an assist with an xA of 1.1. Southampton's defence as a unit are slightly overperforming, picking up 5 clean sheets, with an xCS of 3.96 and also conceding only 12 goals from an xGC of 14.17. However, these aren't huge overperformances.
Livramento is actually putting up some pretty impressive numbers in comparison to elite full-backs who are priced £1.5-3m more than him. In terms of clean sheets, crosses, attempted assists, and minutes played he is by no means an outlier, surrounded by Cancelo, Trent, Cresswell, and James.
Livramento vs premium full backs using Fix Comparison Matrix
It is clear from the stats above that Livramento is not overperforming. He deserves his goal and assists, and is likely to pick up more over the season. The Southampton defence has also improved and should tick over nicely with clean sheets. Therefore, I am saying that this one is fixtion!
Luke Boarer
FPLIrons