The Premium pair of Lukaku and Ronaldo both registered 13-point hauls in gameweek four and as the FPL Statistics image shows below, only 5% of all FPL Managers own both the forwards. This is as low as 2.4% in the Top-10k and 3.5% in the Top-100k.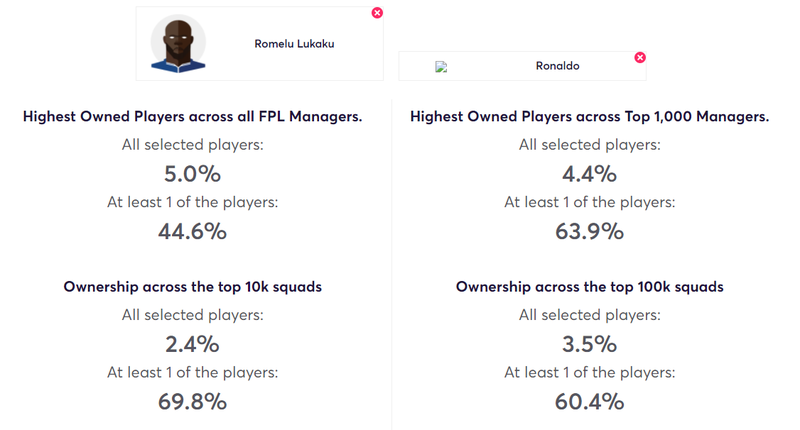 When Salah is added to the mix, the number shrinks by more than half to just 2.3%. This indicates that owning the Premium trio is a massive differential and managers could get ahead of the curve by bringing in all three.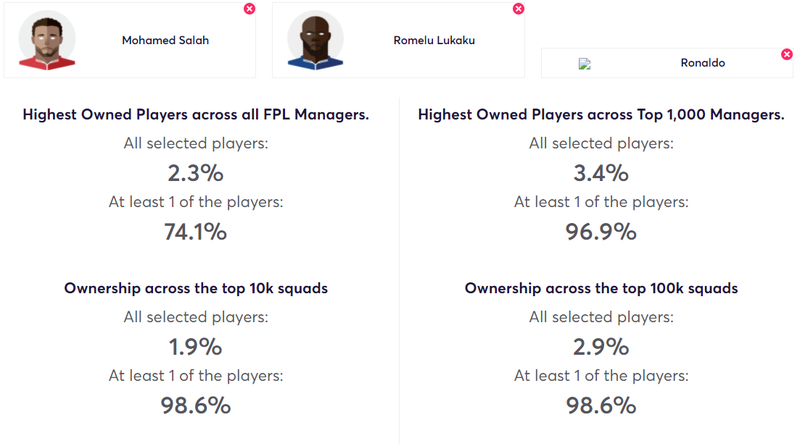 One of Fantasy Premier League's (FPL) most popular assets, Antonio was owned by 53.6% of all FPL managers and over 95% of Top-1k, Top-10k and Top-100k managers when he was given his marching orders vs. Southampton. He has lost close to 10% ownership since then and is currently the most sold player this gameweek.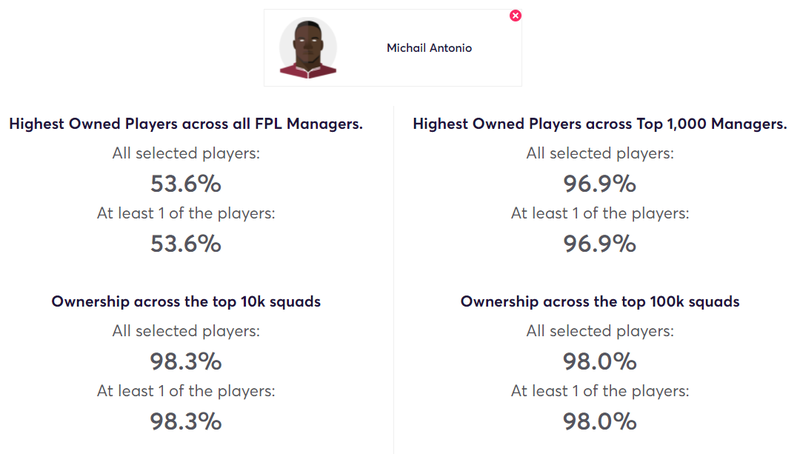 Liverpool have great fixtures in the next two and only 5% of all FPL managers owned the trio of Jota, Salah and Alexander-Arnold in gameweek four. Interestingly, the ownership is higher in the Top-1k (33.5%) and the Top-10k (43.2%) rank tiers than the Top-100k (29.8%) which indicates the combination has been reasonably successful.