Once again, the premium defenders saved our FPL teams in Gameweek 11. Rudiger, Chilwell, Reece James, Trent, and Cancelo picked up an attacking return, a clean sheet, and bonus points too. However, once again the premium midfielders and attackers went missing outside of the ever-reliable Liverpool assets of Salah, Mane, and Jota. We are getting dangerously close to a very strong template forming, if it hasn't already. This week we'll take a look at:
Is Josh King a serious FPL option?
Is owning Trent, Cancelo, and Reece James "essential"?
Should we look to sell Phil Foden?
Can we consider United defenders under new management?
Is it too late to transfer in Raul Jimenez?
Is Josh King a serious FPL option?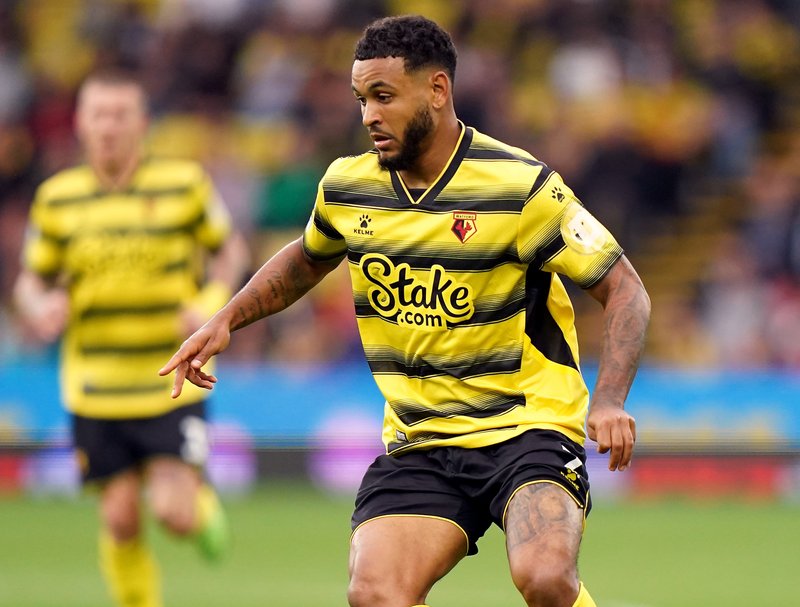 Is Josh King on your watchlist?
We are 12 games into the season, and only 5 strikers appear in the top 30 FPL points scorers. Of those 5 only Jamie Vardy is priced above £8.5m. This has got a lot of people thinking… "Are cheap strikers the answer?" If we were to spend only £20m on a frontline of King, Pukki, and Toney, then a premium defence and a midfield of Salah, Mane, Son, and Foden would be easily achievable!
Josh King has ticked along nicely with 4 goals and 3 assists in 10 games for Watford so far this season. Even more impressively, that has occurred in only 726 minutes, meaning that the Norwegian forward has a goal involvement every 104 minutes. Since the arrival of Claudio Ranieri, King has played every minute for Watford, scoring 4 times. It would now appear he is their first-choice striker at the club. Similarly, after Ismaila Sarr's horrendous penalties vs Manchester United, I would expect King to get the nod in the coming games given that he has a success rate of over 82% in his career.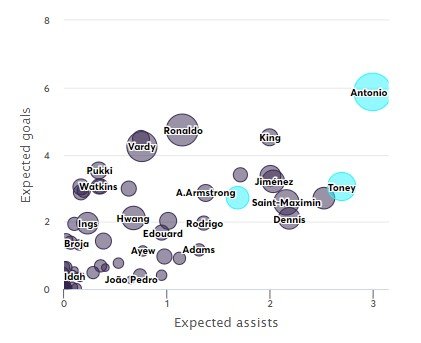 xA/xG of forwards in 21/22 using Custom Stats Builder
Given that Josh King is priced at a very reasonable £5.6m currently, he has amassed the 3rd highest xG in the league along with the 6th highest xA amongst forwards. As we can see in the graph above, the best FPL forward this season has been Michail Antonio, with 6 goals and 4 assists in 11 games. When we analyse expected goal involvements per 90, he and Josh King are identical. Antonio has a total xGI of 8.87 in 986 which is an average of 111.16 minutes per expected involvement, whilst King has an xGI of 6.52 in 728 at an average of 111.7 minutes per expected involvement. It's weirdly similar. Even if we were to remove the outlier Everton result, in which Watford won 5-2 and King netted a hat-trick, he is expected to be involved in a goal every 146 minutes. For me, Josh King is a very valid option this season. The lack of alternative options, along with his solid underlying stats and potential for penalties, make him a true bargain! Therefore, this one is a fact!
Is owning Trent, Cancelo, and Reece James essential?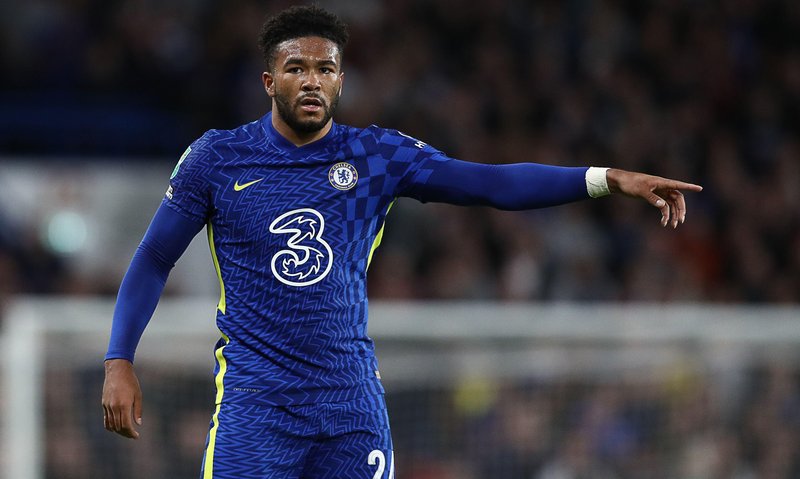 Premium defenders are proving invaluable FPL assets this season.
Even before considering the attacking abilities of these 3 players, the needs for a Liverpool, Manchester City, and Chelsea defender is apparent when analysing the xGC for Premier League sides so far in 2021/22. City are dominating the defensive stats with an xGC of 7.22, Chelsea are 2nd with a total of 10.8, and Liverpool 3rd with a total of 12. Unsurprisingly, these 3 have the most clean sheets in the league too: City and Chelsea have 8, Liverpool 7, and their closest rivals Arsenal and Southampton have 5. In particular, Manchester City's numbers are astounding. They have given up just 76 shots this season, and compared to Liverpool's 115, this is a huge gap. Similarly, City have allowed 51 shots in the box compared to Chelsea's 73.
When analysing the attacking output of defenders, coupled with the aforementioned defensive stats, I believe the trio of Trent, Cancelo, and Reece James are as essential as the likes of Mo Salah. Trent Alexander-Arnold is having his most creative season to date, averaging an expected assist per 90 of 0.47 and a total xA of 4.57 for the season so far. This total is more than double that of Reece James and Joao Cancelo.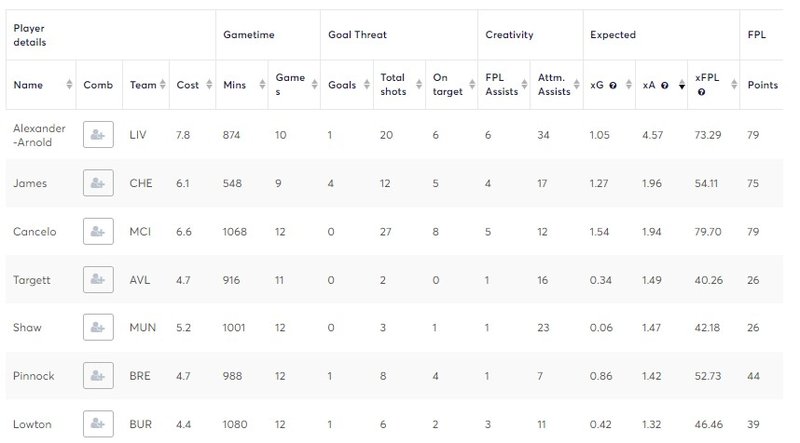 xA totals for defenders in 2021/22 using Opta Stats Sandbox
Reece James also appears to have nailed down a spot in the Chelsea line-up, with a string of fine performances that have seen him pick up 4 goals and 4 assists in only 9 Premier League games. James' ability to strike a ball is exquisite, and he is probably one of the best in the league despite being a defender. His xGI90 stats of 0.53 is 2nd only to Trent who has a total of 0.58.
Finally, looking at Cancelo, the key for him is volume. Cancelo has the most passes in the final 3rd in the league with 356. Bruno Fernandes is a distant 2nd with 264. He has had 27 shots, which is 7 more than Trent Alexander-Arnold among defenders, and has had the most shots on target with 8 compared to Chilwell's 6. Cancelo has also started every game for City this season, going past the 60 minute mark in all of them. So he is a nailed City defender, picking the ball up in dangerous areas, getting shots and passes away in the final third… It doesn't really get much better from a defender.
For me, this one is a clear fact and I am going to be buying Reece James ASAP in order to own the deadly trio!
Should we look to sell Phil Foden?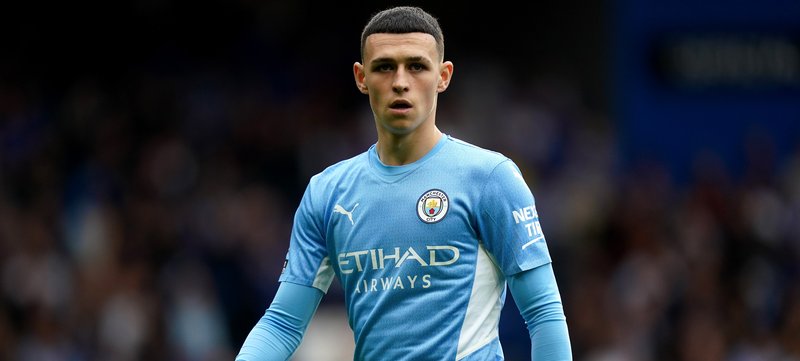 Phil Foden is falling out of favour with FPL managers
Sometimes in FPL a player can blank 3 times in a row, and it could be classed as unlucky. Phil Foden in recent weeks, however, has scored a truly terrible 6 points. Not only did he blank, but the stats behind the games are also grim viewing for owners of the England youngster. Foden, who is now owned by over 60% of the top 10k managers and is widely considered to be City's best attacking asset in FPL this season, amassed an xG90 of 0.09 and an xA90 of 0.21 over the last 3 weeks. Foden has taken just 2 shots, with zero on target, and put just 3 crosses into the box in the same time period.
Up until Gameweek 9 Phil Foden was averaging 3.11 shots per 90, with 2.15 on target along with an xG90 of 0.55. Surely, the drop-off in the stats is significant, or is this purely just a blip? My inclination is to say that this is just a blip, however, the attacking form of Cancelo in recent weeks is potentially affecting the creativity of Foden, who is being deployed wide on the left. Is the Englishman being pushed further wide to allow space for the full back? It's hard to say after just 3 games, but if a trend continues then this is a major worry.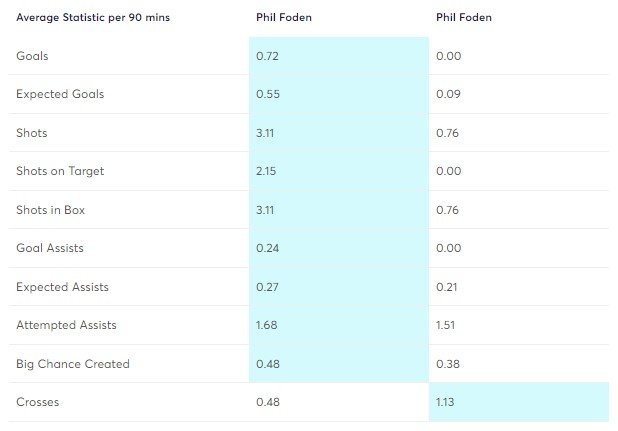 Phil Foden GW1-9 vs Phil Foden Gameweek 10-12 per 90 stats usingPlayer Heatmaps
According to the attacking difficulty algorithm in the Fixture Analyser, Manchester City have the 2nd best run of games between now and the New Year, so selling Phil Foden would be a mistake. He deserves a few more games in my opinion, however, if you are looking to buy then you should likely wait and see how he performs. Therefore, I am going to say that it is fixtion that we should look to sell Phil Foden.
Can we consider United defenders under new management?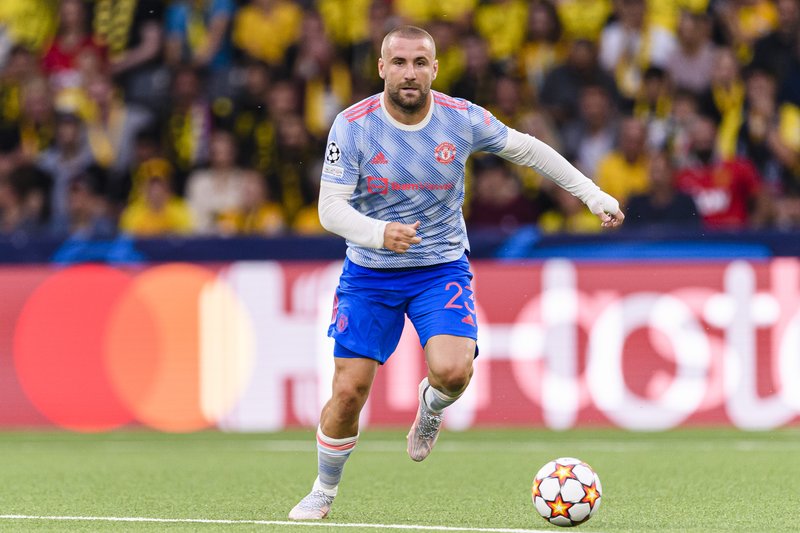 Will Luke Shaw become a popular option again?
We've discussed the good, now let's talk about the bad and ugly all rolled up into one: the Manchester United defence. The United backline have conceded the 3rd most goals in the league so far with 21, and they also have the 5th highest xGC with a total of 19.22. United have also kept clean sheets only twice, against Spurs and Wolves. Their recent defensive form is likely the reason for Ole Gunnar Solksjaer's dismissal, having conceded 15 goals in 5 games and picking up only 3 points from a possible 15 in the process.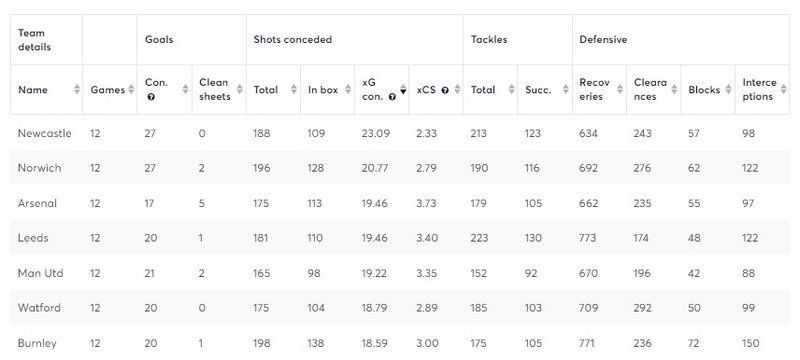 xGC totals for teams in 2021/22 usingOpta Stats Sandbox
United's defensive woes seem to coincide with injuries to Raphael Varane, who they signed from Real Madrid in the summer for around £50m. The French World Cup Winner has featured only once in the past 5 fixtures, which was in their 3-0 victory over Spurs. In the 6 games that Varane has played this season, United have conceded only 4 goals, picking up 13 points from a possible 18. Should his fitness improve, then a new manager will instantly have a bonus that Solksjaer rarely had.
The fixtures in the coming weeks will also attract a lot of attention for the likes of Luke Shaw and Harry Maguire, the latter of whom seemingly scores goals for fun! *fingers in the ears* Starting in GW14, United will only face West Ham at home in a run of 14 incredible fixtures from last season's top 6 teams.
I am going to say that it is fixtion that we should consider United defenders based on a new interim manager. However, a player like Luke Shaw could easily become an option if Raphael Varane has a long term run in the side during those lovely fixtures. Clean sheets will come despite management, in my opinion.
Is it too late to transfer in Raul Jimenez?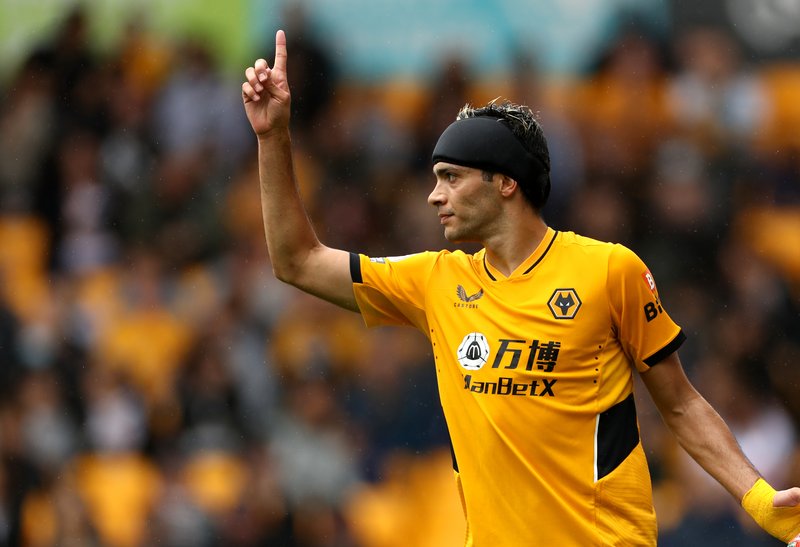 Has time ran out to bring in the Wolves' talisman?
Raul Jimenez became an option around Gameweek 4 when Wolves started a fantastic run of fixtures with Watford, Brentford, and Southampton. I tip my hat to the people brave enough to buy him that week (I personally was put off by his recent recovery), as he is the top scoring forward in FPL between Gameweeks 4-12 with 46 points. Jimenez has 3 goals and 3 assists in 9 Gameweeks and has fired Wolves from the relegation zone up into 6th place. This includes a dominant display against a West Ham side who had just defeated Liverpool 3-2 and were high on confidence.
My worry with Jimenez as a non-owner is that we have missed the boat. Wolves are about to face Norwich (A) and Burnley (H) which gives them the best attacking fixture difficulty in the league over the period, however, the turn in fixtures is so drastic between Gameweeks 15-18 that Wolves' combined Gameweeks 13-18 fixtures are the worst in the league. Wolves face Liverpool, City, and Chelsea in a 4 game run that also includes a tricky trip to Brighton.
Despite picking up the most points between Gameweeks 4-12 among forwards, the underlying data doesn't scream "buy!". Jimenez had the 9th highest xG, the 8th highest xA, and the 4th highest xFPL out of all forwards in that time period, which is good but not fantastic by any means. He also had an xGI90 of 0.48, which again is decent but not spectacular.

Wolves fixtures GW13-18 usingFixture Analyser
Unless you have the ability to make a luxury transfer now, I wouldn't be bringing in Jimenez. To be honest, even then you would need a transfer to get rid of him in 2 Gameweeks, by which time the injuries could have stacked up. I can't see the benefit in buying him despite a decent run of form, so it is factthat it's too late to jump on the bandwagon.
Luke Boarer
@FPLIrons